VIRTUAL developed a process that inverts a matrix of intuition, technology and experience on a cost-time baseline. This process enables us to manage uncertainties, streamline steps and ultimately produce elegant and efficient solutions to uniquely complex engineering challenges. The VIRTUAL problem solving process is based on a coupling of: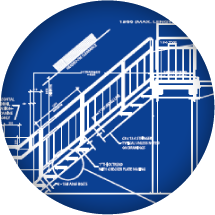 Innovative Design Practices
Innovative design practices that leverage technical dynamic programming, heuristic logic systems, engineering equations and visualizations.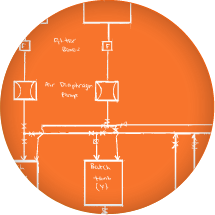 Intuitive Methods
Intuitive methods inspired by continuous improvement and quality control techniques widely employed in the operation and management of industrial plants.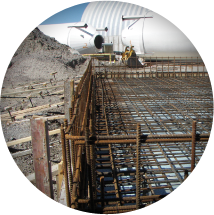 Elegant & Efficient Solutions
Innovative engineering practices are then leveraged to analyze, prepare and implement plans that minimize traditional design pitfalls, expedite steps and deliver on project goals.
The VIRTUAL Think Tank Addresses Engineering Challenges With An Initial Response Based on Our Intuitive Methods
Assume the Current Situation
You have a problem or need information that will use up your valuable time.
You wish you had that engineer down the hall to do these simple but time-consuming tasks.
You have a significant problem that requires specialized professional skills.
You need:
To find and define your problem.
To prepare an authorization request with cost estimate.
A referral for the available capable consultants and names of direct contacts.
To prepare a RFP
To get authorization and purchasing involved.
To review and select a bid
The VIRTUAL Engineer Solution
After VIRTUAL is contracted as your engineering provider,
You write, email, fax or leave voice mail of detailed technical/regulatory questions you want answered and,
Your Virtual Engineer responds with your technically verified answer.
With VIRTUAL Engineer Services, you can:
Talk to senior professional engineers on demand
Get peer review of engineering studies and reports
Get a strategic business evaluation of engineering reports
Get review of proposals
Get preparation of proposals
Get answers to technical questions
Get answers to regulatory questions
Get research information
Get referrals to major engineering consultants and technology suppliers
Work with a consultant to develop innovative solutions to your unique needs.
Your Benefits
Valuable Time – Yours and all the staff you would have to interact with
No need to hunt around internally using valuable production time
No need to use valuable purchasing time to place engineering services order
No need to write Authorization Request for simple jobs
Types of Services
Pre-feasibility, Pre-investment, Feasibility Studies
Economic Studies & Cost Benefit Analysis
Research and Development
Preliminary and Final Design
Contract Documents and Bid Evaluations
Project Management
Technical Assistance Advisory Services
Start-Up Operations and Commissioning
Product Production Technology & Management
Process Evaluation & Selection
Operation & Maintenance Planning
Training & Transfer of Technology